Under 21
is the fifth book in the
All About Us
series by Sara Shepard, which was published by Xilbris Publishing.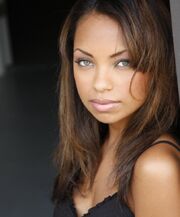 Kristy, Nikki, Alicia, and Sierra are featured on the book cover.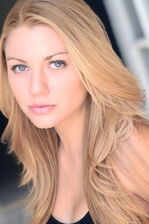 Mrs. Jennings is driving in silence with Alicia, Sierra and Kristy in the car. The scene flashes back to two days earlier. Nikki has big plans for the girls when they spend the night at her
place. She's got fake ID's that will get them into the Hardware Store, a trendy over-21 nightclub. The other girls are reluctant, to varying degrees, but they agree to go along. When they get their they don't drink, but try to act older and enjoy the atmosphere. On the way to the ladies' room, Sierra meets Jason, the drummer of the band playing that night. He introduces them to the rest of the band and she introduces the other girls. When they tell the guys that Alicia is a great singer, the guitar player Ethan is skeptical but Jason convinces him to let her sing on the sound check. The band likes Alicia's singing and Ethan invites her to come back tomorrow and sing a whole set. Nikki and Chris don't want to push their luck but Sierra convinces them that Alicia needs their support--plus she wants to see Jason again.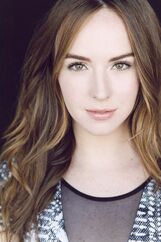 Alicia tells her mother the girls are going to the library. At the club, the band's set is delayed and the girls' time is running out. For once, Nikki is the cautious one and leaves, but the other stick it out, only to find the band won't go on that night after all.
Now they are stuck at the club with a creepy guy hitting on them and they can't get home--even the el station nearby is closed. Alicia realizes she'll have to resort to her "no questions asked" call to her mother: they agreed that if she was ever in trouble Mom would come pick her up anywhere, no questions asked. But Alicia spills the story of what happened, and the other girls say they'll tell their parents, also. Nikki got caught, too--she left her ID at the club and the bartender called! The girls get groundings as punishment. Alicia tells Ethan she was underage and he has a surprise--so are he and Jason! They look forward to the next time she can sing with them



The Hardware Store was the only nightclub shown in the episode.
Outfits from the episode
Edit