How to dress like
Kristy Castelli
.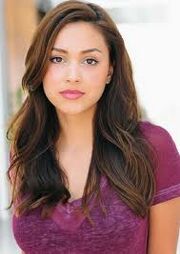 Who is Kristy Castelli?
Edit
Kristy is arguably the most mysterious of the four leading ladies — if the last episodes were any indication, there's a lot of angst and baggage lurking beneath her sporty, casual appearence.
Raised in a italian family, Kristy is the ideal daughter: a tough and sporty girl-next-door type with good grades and athletic talent. Her mother, Pamela is the principal of her school, Silver Hills High.
Though Kristy may be the one harboring the most secrets and uncertainties, her style is the least complex: Of all the AAU Girls, Kristy's aesthetic is the most pared down and accessible.
How to dress like Kristy
Edit
About Kristy's Style
Edit
Natural hair and make-up, jeans, sneakers, tanks and t-shirts – Kristy's wardrobe is all about casual wardrobe classics that, when put together, perfectly reflect her personality.
She also opts for leather jackets and loves to wear deep hues of purple, green and red. In addition, she pairs most of her looks with a classic pair of black Chuck Taylors. Although the rich colors she wears are meant to mirror the fantasy and mystery of the show, they just also happen to be super flattering.
Bomber Jackets
Edit
In only a couple of seasons, Kristy has rocked countless different jackets. The majority of her outerwear consists of leather jackets in either bomber or motorcycle style, and in a range of colors, from cream to black. What I love about leather jackets is that they are really versatile and come in a ton of different cuts and colors, each combination with its own unique vibe.
The trick to pulling off a bomber jacket like Kristy is to really focus on finding a jacket with a great fit. If it's too long or baggy, you risk looking more like you borrowed your boyfriend's jacket – ideally, you want your jacket to fit like it was custom-made for you.
Also, color is important when it comes to leather (and faux-leather) jackets. If you aren't adventurous enough to invest in a cream-colored style, opt for a piece in basic black – it will go with pretty much everything and the fabric and embellishments of the jacket will be more subtle against a darker backdrop.
Deep Colors
Edit
Okay, I admit it – I've featured almost every jewel-tone shade at one point or another while writing for CF. And for good reason: Deep colors are go-to favorites for celebrities, designers and TV costume departments (and me!) because they're flattering on almost every skin tone and hair color.
In Elena's case, these luxe colors not only complement her chocolate-brown hair, but they also echo the drama and mood of Vampire Diaries. Although most of her wardrobe consists cotton henleys and camis, a rich color like purple adds an instant touch of warmth to even the most basic pieces – it's the perfect addition to any winter wardrobe.
Jeans and Converse
Edit
The most important element of Elena's wardrobe is definitely her denim collection. She's adventurous, athletic and has a little bit of an unpredictable life, and jeans are the perfect way to balance style and practicality. There was one aspect of her looks that struck me as unique – she's often seen in flared jeans. It seems that skinny fit jeans have become the norm in pop culture and on college campuses, but Elena shows that flared jeans and pants are still trendy and stylish.
While skinny jeans are great for tucking into boots, flared and boot-cut styles work with everything from sandals, to flats, to sneakers - you definitely get your money's worth when you buy a pair!
Kristy's Outfits
Edit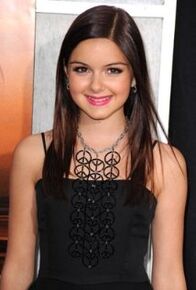 Middle School
Edit
Kristy's style wasn't like her three best friends in middle school, She wore ponytail, two ponytails, and an half-up and half-down hairstyle for three years in middle school. She began to wear denim jackets and hoodies and tennis and tracker shoes with her uniform. She also wore a digital watch on her left wrist and a plain backpack with her casual tomboy look.