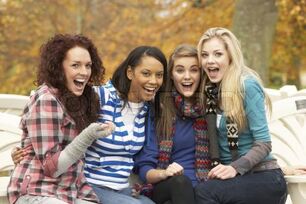 Welcome to the All About Us Wiki
Edit
The series focuses on the development of four teenage girls who live and attend high school in a fictional California town called Silver Hills. In the show, the girls' divergent talents, perspectives, and family experiences become the platform for illustrating alternative approaches to understanding and solving problems. The four girls are Alicia Alcott, Niki Merrick, Sierra Jennings, and Kristy Castelli.
Describe your topic
Edit
The teenage "dramady" follows the lifelong friendship of four high school girls in Silver Hills, California with varied personalities and from different backgrounds. Alicia is a good-hearted rebel, whose passion is music and who wants to sing more than anything else. Niki is as a good-natured snob from a well-to-do family and enjoys the lifestyle of the rich--and boys--very much. Sierra is an straight-laced overachiever and an idealist committed to the causes she believes in and has a talent for organizing. Finally, Kristy is the athlete of the group who is on the girls' basketball team, has a mother who is the principal of Silver Hills High, and comes from an Italian-American family which runs its own restaurant. The books focused on socially and serious issues, including same sex dating, infidelity, bullying, underage drinking, drugs, eating disorders, school violence, pregnancy scares, harassment, sexism, racism, and date rape.
Following the end of All About Us, the main characters had their own spin-offs about their new lives following the end of high school. Niki's new series documents her life in New York City, modeling, interning at a fashion magazine, and courting a 23-year-old magazine heir; Sierra and Kristy's own series follows the girls first year at college and living on their own; Alicia's series is about her life as a singer and her relationship with Ryan.
The series was followed by the new franchise called "Teens of Silver Hills" about normal teenagers in Silver Hills with the similar concept as All About Us and it had Kristy Castelli as the teacher.
Teens of Silver Hills
Edit
This sequel franchise to All About Us follows the lives of teenage residents living in Silver Hills. One of their series, Silver Hills takes places in the 1990's era.
Featured Character
Edit
Niki Merrick, is a character from the popular novel series All About Us, played by Paige Diaz. She was a teenager when the series hit bookstores. In the first arc of the series, spoiled Niki Merrick was involved in a love triangle with her friend, Alicia Alcott and new guy at school, Ryan Frankel; plus she was almost date-raped by a football player. She branched out in arc 2 when she goes through depression when her parents decide to divorce and when her friend Sierra Jennings's "Uncle" hit on Niki. In the Earthquake episode, Niki was injured in the Silver Hills Earthquake and almost died.
Latest activity
Edit